As we have been spending more time than ever during the Lock-down, I decided to compile a list of Useful Apps for Android. Most of these are available for iphones too, but I am not sure. A few months back, I had asked my friends on Instagram to suggest Apps they found to be really useful. Based on the suggestions and my experience, I have compiled this list:
1. Gratitude: Personal Growth and Affirmations Journal – It is a very simple app in which you can keep a reminder every morning or night to write the things you are grateful for. Writing down a thing that you are grateful for everyday forces you to look at the bright sided of things on a daily basis and that becomes your nature with time. The App is not sophisticated but just does what it promises. You get a quote of the day every day.
2. Evernote – I am majorly dependent on this one for saving ideas, movie suggestions, songs that I suddenly hear, writing poems or full fledged blog posts, pouring my heart out or saving my grocery list. It's the App I run to when I need a notepad! You have multiple formatting options, and you can insert pictures. If you're a writer, or if you're looking for a place to save quick ideas, recipes or lists, this is perfect!
3. Nike Training Club – NTC gives you guided workouts based on your training level, the time you have, and the equipment you possess (or not). They even have Yoga workouts if you're into Yoga and I loved how I felt after these exercises. And yes, I am referring to the free version. Unlike other apps, there is no pressure to upgrade to the premium version and that being said, the free version in itself has a wide variety of workouts. I found the interface a bit confusing, but for an app with free quality content, I guess I can figure things out.
4. Track Yoga – I have been searching for traditional Yoga classes that explain the postures well. I also felt that most of the online classes made it all too difficult and vague for beginners. I have been using Track Yoga for two weeks now and I love it. The App divides the Yoga workouts on different basis; stress relief, fitness, flexibility etc. When you choose one, they mention the estimated time for each asana in the series and if you click on to each asana, you can read up on how the posture should be. Even if I skip some asanas, I know that I am doing the few perfectly. Some programs can be unlocked only if you pay and it costs only Rs. 999 per year which is a good price to pay for it!
5. Knappily – This is a knowledge App. They give you articles which are a combination of news and information. For instance, today I read an article on coronavirus and also about the partition of India. If you're someone who'd like to improve your knowledge base with little snippets of information, this app is for you. They show you a gist of the article. If you like it, you can swipe right and read about it in detail.
6. Skyview – An app for star gazing and looking up constellations and planets. I used this when we went star gazing in Kuttikkanam, Idukki. If you live in the less polluted parts of the world where stars are clearly visible and if star gazing is your thing, you should check out this app. It turns sky into a magical vista.
7. Slowly – This is a letter writing App. You create an account based on your interests, pretty much like a social media account. There are no photos or personal data involved. You can choose people from all over the world based on region, interest, age etc and start writing. You might find some really good connections here and as long as you don't share your personal information, there are no risks involved. The app sends letters based on actual time it takes a real letter to reach its destination. So you have the element of awaiting the letter pretty much like the good old days. 
8. Insight Timer, The Meditation App –  This App saves my life! Insight timer isn't your traditional meditation App. It has millions of guided meditations based on your purpose. They have meditation for happiness, anxiety, breathing, pain and so on. I browse through various morning meditations, the sleep meditation when I can't sleep and the pain relief meditation when I get migraines. I sleep like a baby and wake up pain free when I use the App. For those who don't like guided meditations, they have a timer with (or without) music to choose from. These features are free. If you go for the upgrade, you'll have access to courses too.
9. Udemy/Coursera/MasterClass – I know this isn't a new information. But if you haven't paid attention before, you can use these apps to learn new skills. Learning isn't only to gather degrees. It could be to do better at work or in life or because it gives you happiness and makes you better at something. Do a course relating to coding, or different brush strokes in painting, courses on astronomy or travel or photography, the list is endless. If you are really serious, you can invest in Masterclass with a few friends. They have some mind-blowing resources there. If not, you have courses for as less as 500 bucks on Udemy.
10. Game Apps – I know we are all missing our friends. Many group chat Apps with games have come out now, house party, Bounce, then there's Psych! by Ellen Degeneres. Trust me! We played this game in office many times and it was just too much fun. As for single player games, Nonogram – a Sudoku of sorts – is a superb brain game while Scrabbles will keep you hooked for a long long time!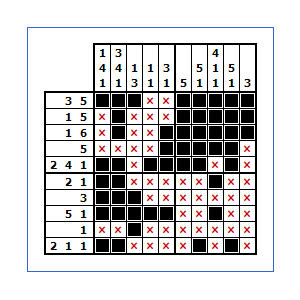 Exercise, mental well being, time pass, being connected with friends, brushing up skills, improving knowledge; I have covered so many useful Apps in this post and so trying out even one from this list will benefit you in one way or the other. I hope these Apps will be useful for you. Do try them out and let me know. Which one will you be trying from these? What is your favorite App during this lock-down?
Featured Image Source  – Skyview